gift cards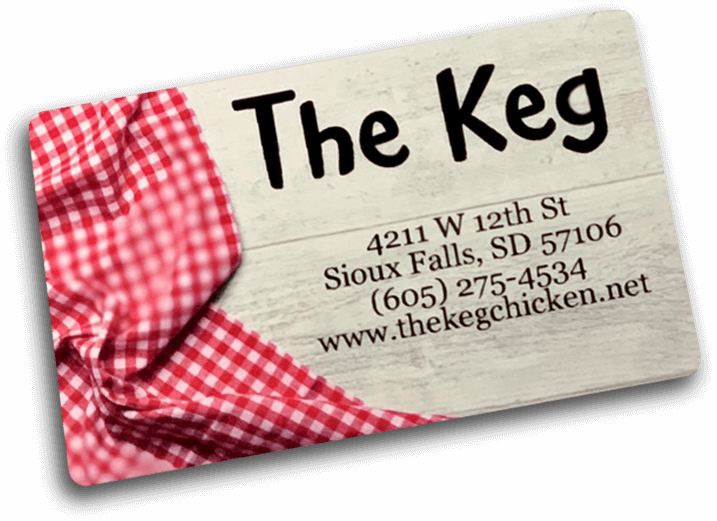 Thank you for
your support!
Please Call to purchase your gift card
Thank you for your continued support of local businesses!
the keg
in business since 1979
You missed us, and we missed you. Reunite with your favorite chicken in Sioux Falls, SD. In 1979 The Keg Originally only sat 50 people at the tables and 10 people at a bar. We did all this with only 5 fryers. Averaging 15 cases or 1,500 pieces of chicken a week. We can't wait to serve you, come down to The Keg and taste our batter-dipped chicken now!